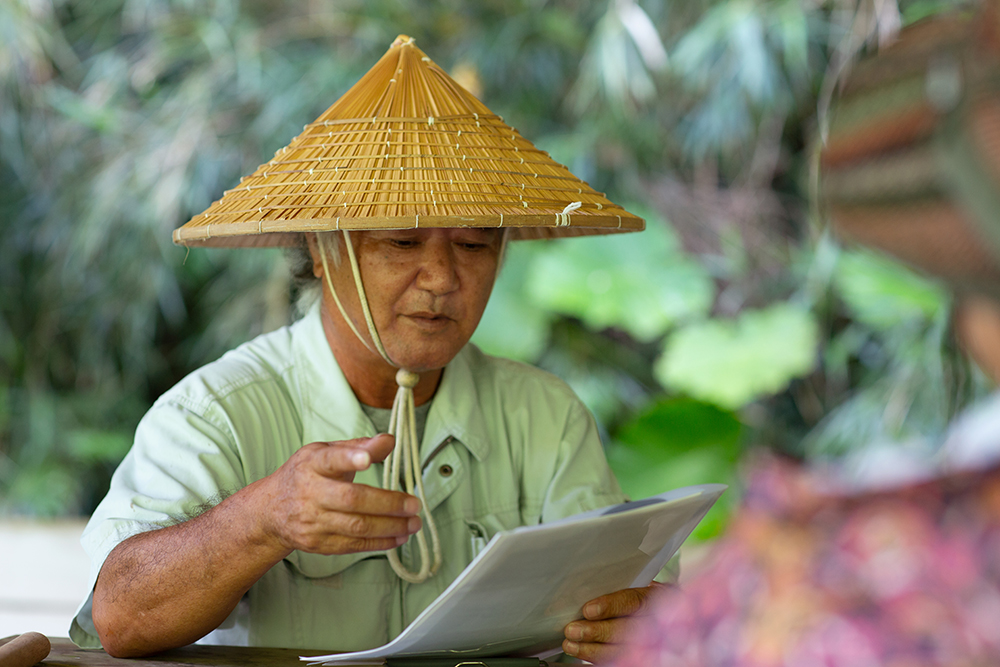 Mayor of Ura Village, Kunigami Village, correspondent for the Ryukyu Shimbun, and former Kunigami Village office employee
Ayutthaya Takahito
I love Yanbaru, the master of play
He is very active, serving as the head of the community of Urah and working as a correspondent for the Ryukyu Shimpo.
Despite his tough looks, his friendly personality has made him popular among children and adults alike, who call him "Kojin-san".
In addition to playing in the mountains, rivers, and sea of Kunigashira Village, he also loves guitar, sanshin, and music, and is a master of fun and communicating the best parts of Kunigashira Village.
He specializes in speaking Okinawan dialect (Uchinaguchi), which is difficult for locals to understand.
I want to revitalize this depopulated village by using social networking sites to communicate the "good points" of Kunigami Village, where I was born and grew up.
spot
A pavilion in front of the Uraga communal store. I like to watch the sunset from the pavilion. Sometimes I like drinking Awamori with a Sanshin and chatting with my friends. It's closed now, but I want to bring it back someday.
attraction
Related to Ayutthaya Takahito